I Have a SRS BZNS Post About Day of The Doctor. This Isn't It


Nope. This one is to show you my first ever actual attempt to cosplay, which I did when I went to see Day of The Doctor in the theater with BB, FB and FB's girlfriend. (It's also to show you a pic of all three of us after we saw the special.)

I cosplayed Femme!Nine because I had the necessities close to hand (I had to dye the tee shirt purple, but it turned out very well) and because I love Nine. It isn't very accurate, but it was a lot of fun.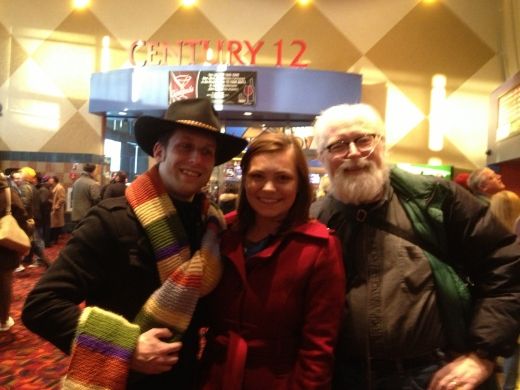 This entry was originally posted at http://kaffyr.dreamwidth.org/281062.html?mode=reply, where there are currently
comments. You can comment there or here; I watch both.