This is My Mum, My Mom, My Mother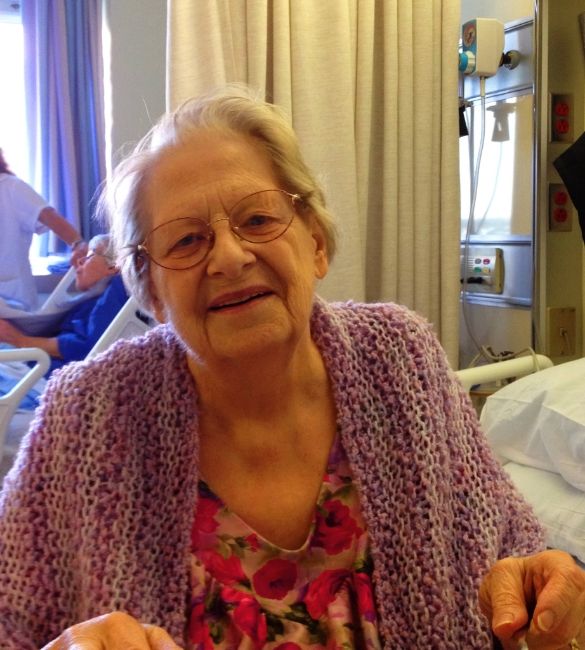 And I am so very glad I have a chance to show you what she looks like right now.

We had a very good visit this morning; the joy in her face when I walked in to the hospital was wonderful. We spent a lot of time with our arms around each other, which is very important for both of us. And I am looking forward to visits every day. (I probably will visit her again tonight with my stepdad. My brother made certain I have access to a car, which allows me to help him get to the hospital, rather than him having to take one of the infrequent buses.)

There's so much I could say but what I'll say right now is that today was good. We talked about life, about forgetting, about dying, and these are all things we needed to talk about.

And when I wandered into the center of town after my visit, I stopped at the lone bookstore to check on a book of poetry I wanted - and lo and behold, there was a childhood friend who now lives about 60 miles away, who I'd visited back in April, but who I'd had no idea I'd have a chance to visit. So we had a lovely cup of coffee, and here I am, typing up a post to all of you before I go back to my mom's place (AKA "there are no connections manor".)

So, yes, a good day, as these kinds of days go. I hope your various Saturdays also went well.
This entry was originally posted at http://kaffyr.dreamwidth.org/267222.html?mode=reply, where there are currently
comments. You can comment there or here; I watch both.