The Sun is Shining and I Must Too



As in, I must really, really do something other than play endless games of solitaire today. Posting is the first thing I can do to make myself feel as if the brain is actually working. So, in short order I can tell you things.
I finally finished Chapter 19 of Hearts & Moons and am working on Chapter 20. I have been working on this story for more than five years; I don't know whether that's a testament to my persistence, my lack of writing discipline and ability to plot properly, or all three. I can testify that the story has become something more than I expected it to be, back when I was first started writing it off a prompt from the gifted
cathica. I will finish it, but I suspect it will need massive early-chapter revisions once I do. Ah, well.

Speaking of
cathica, who does what I can not, she was featured in February as part of Women in Horror month on Colleen Anderson's blog. Anderson asks interesting questions, but I don't think it's possible to capture cathica's essence in such a short piece. If you haven't read her fiction over on Teaspoon, you should; she does have a dab hand at horror, but she's also damned striking at everything else, too.
Hmmm, what else? I attended a day-long workshop on union mobilization, which was extremely helpful. Our union has found a new office, so we are safe from the predations of the previous and very unstable landlord. I am reading a non-genre book, Beautiful Ruins by Jess Walter, as a work-connected exercise. I am reminded again of how difficult it is for me to read books that aren't science fiction, speculative, fantasy or poetry. It undoubtedly says a great deal about my inability to concentrate.

I also read Stormdancer, by Jay Kristoff. It's Japanese steampunk, but it's also a very good portrait of the way a 16-year-old girl might deal with a tough family situation, and a vivid painting of a polluted but vibrant world. Sadly, it's the first book of some sort of series, and it was just written last year, so I'm afraid I'll have to wait for the next one. I understand that the reviews on this are wildly divergent, with negatives dealing with issues of cultural appropriation, etc. Since fantasy is, to my mind, a morass - or a celebration - of cultural appropriations of all kinds, I'm going to stick to the story and say I liked it a lot.
For the second time ever, I went with BB and our good friend
apostle_of_eris to Hausermann's Orchid's, in the Chicago suburb of Villa Park. Hausermann's is a family owned business that grows, distributes and sells orchids. Once a year, for two weekends, Hausermann's opens to the public, and
apostle_of_eris, an orchid lover, introduced us to the place a few years back (I was last there in 2010).

As I said, Hausermann's grows and sells orchids (and the occasional bromeliad.) Nothing but orchids. Acres of orchids, of all genuses growing in tiny bottles before they are brought out to grow in rows and rows in the moist warmth of greenhouses ... big florid blooms, and tiny sprays that look like snowflakes or strings of pearls, lady-slippers of all types, from simple bedroom ivory to ballroom carnelian and gold, huge scarlet-orange explosions and ... PURPLE! Every possible shape of orchid in every possible shade of purple! I adore purple ...

It was wonderful - not least because, for me, the various aromas and fragrances are as much a draw as the beauty of the blooms. Sure, not all orchids have fragrance and some that do have fragrances you might not expect, but they smell!

There are so many words for smell, each with its own connotation: smell, odor, aroma, fragrance (I suppose it's a bit like the old saying that horses sweat, men perspire and women glow.) And normally, I would say that Hausermann's was filled with fragrance, because "smell" would seem so pedestrian.

But the word smell is also so direct. And the smells of those flowers - so fragrant sometimes, so surprising other times, sometimes so odd - spoke for themselves; they needed no compliments. They went straight to whatever part of my brain responds to smell, and they touched it. Caressed it, tickled it, punched it sometimes, then got right back to caressing it. So ... smell. I left Hausermann's giddy. Almost drunk with the
smells. I'll go back next year for the smells. And the pretty. Here are a few pictures. (They're thumbnails, because they're rather huge, and the one thing LJ still has over Dreamwidth for me is ease of uploading pictures. Gah.)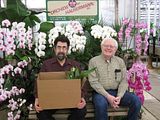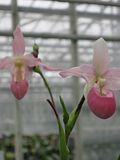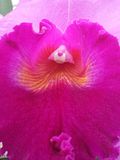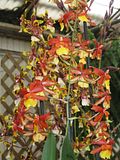 Finally, there are birthdays I forgot and some birthdays coming up. But they deserve their own post.

P.S. Is it March 30 yet?
This entry was originally posted at http://kaffyr.dreamwidth.org/250503.html?mode=reply, where there are currently
comments. You can comment there or here; I watch both.