The (

Once and Future

) 30 day Doctor Who Meme Returns!
I'm so glad to be able to return to this meme; perhaps I'll never finish it, but it gives me a feeling of fannish stability to know it's here for me. After the last few weeks, how wonderful to turn my attention away from RL awfulness to this.

I won't make a big production of it, though. Here, without further ado, is -


Day 17 – A Piece of Who-Related FanArt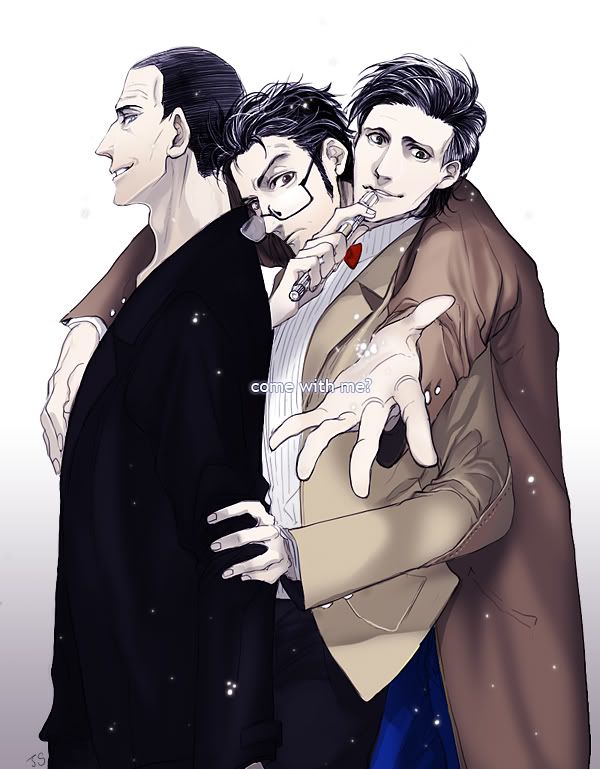 I picked this up off the web, and I give credit as I found it in the .jpg line - "New Doctors 2" by _J_saw.
*
I like its composition, and its coloring, but what really makes this picture for me is the almost evil saturnine look of the Ninth Doctor. That's my boy!
*
Thanks to
kurozukin_a for confirming the name of the artist, and the link to her deviant art page. More great stuff!